To learn more about SportsTraq Line Marking solution
Fill out the form below and we will get in touch – or you can simply just call us: +45 2440 7268
Ready To Learn More?
Fill out the form below and we will contact you or call 815.894.3494
Meet Turftraq – Pro Turf Care with GPS Autosteer
Unlock the future of turf care with Turftraq, where we redefine grass mowing standards for every sports and golf field. Collaboratively crafted with groundsmen and greenskeepers, we understand the nuances of your job and the precision it demands.
Professional mowing patterns using GPS autosteer
Our GPS autosteer solutions takes your mowing patterns to the next level – even on the days when it's the replacement who has to do the mowing tasks.
Patented solution for UEFA mowing patterns
At Traqnology, we have developed a patented solution for UEFA moving patterns that is aligned to the Goal area, penalty area and center line on any soccer field. Our technology makes it possible to create checkered, diamond, circle patterns and more on your sports field with ease.
Our software calculates and designs your desired pattern, making it a breeze to create unique designs and ensure accurate placement. Whether you're looking to add an extra element of visual interest to your sports field or create a unique branding opportunity, our GPS autosteer moving patterns can help.
Patented mowing pattern solution by Traqnology
Did you know…?
With Turftraq, even those new to the game can master the art of using towed mowers like the Trimax, which require consistent cutting patterns. Thanks to our advanced GPS technology, Turftraq remembers your last route, ensuring centimeter-perfect boundaries on your fairway every single time. Regardless of who's behind the wheel – whether a regular or a substitute driver – you're guaranteed a razor-sharp finish every time. Discover precision with Turftraq!
Elevate your turf maintenance with Turftraq
Experience precision like never before! If you've got a Green or Fairway mower with side-shifting capabilities, Turftraq ensures seamless integration, giving you real-time adjustments right on your work screen.
For those who might not be seasoned experts, Turftraq is a game-changer. Using towed mowers, especially models like the Trimax with specific curve requirements, has never been easier. With our smart GPS technology, Turftraq remembers your previous routes, allowing for centimeter-precise boundaries on your fairway every time.
No more inconsistencies – even when you have a substitute driver, Turftraq ensures your greens are perfectly manicured every time.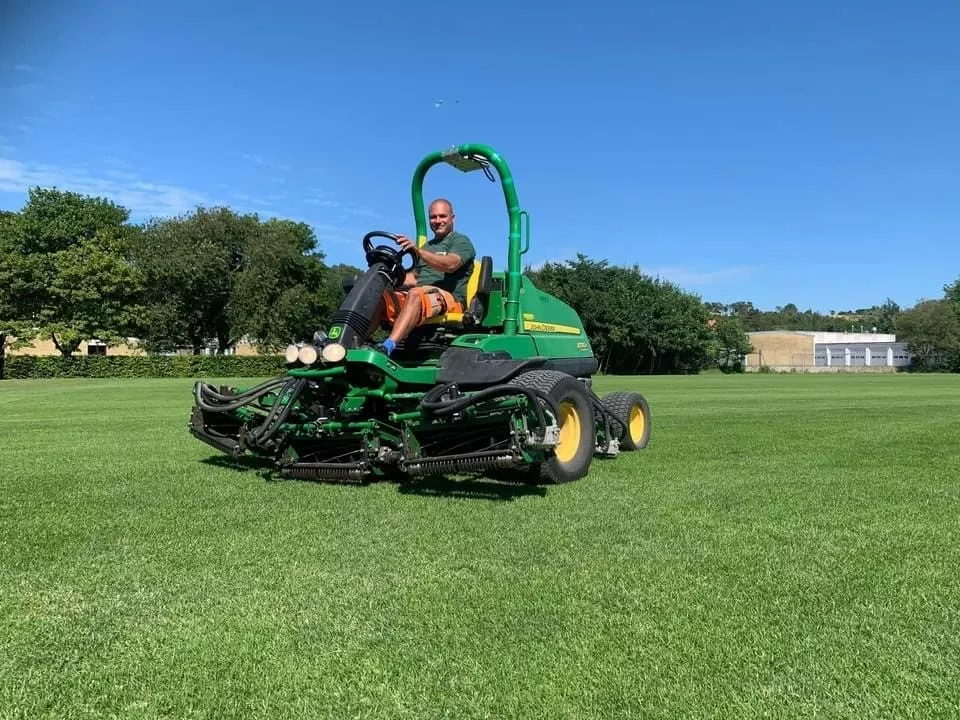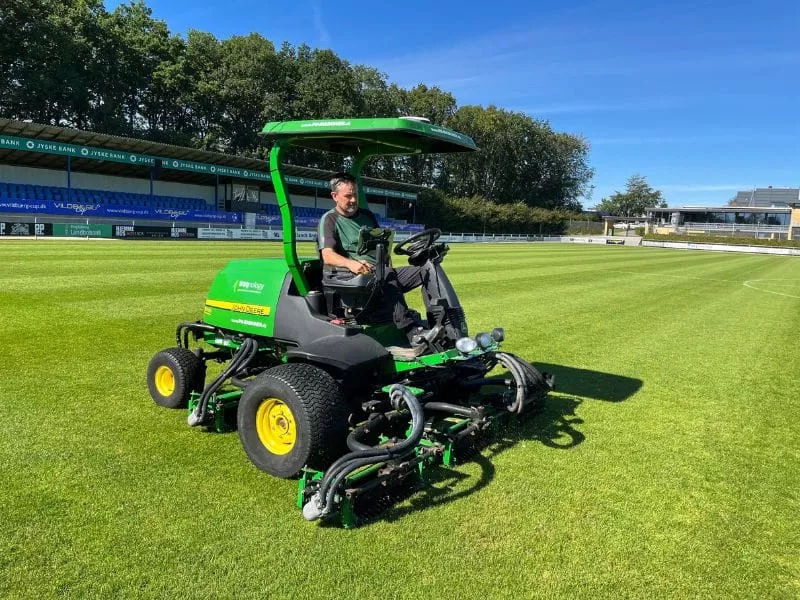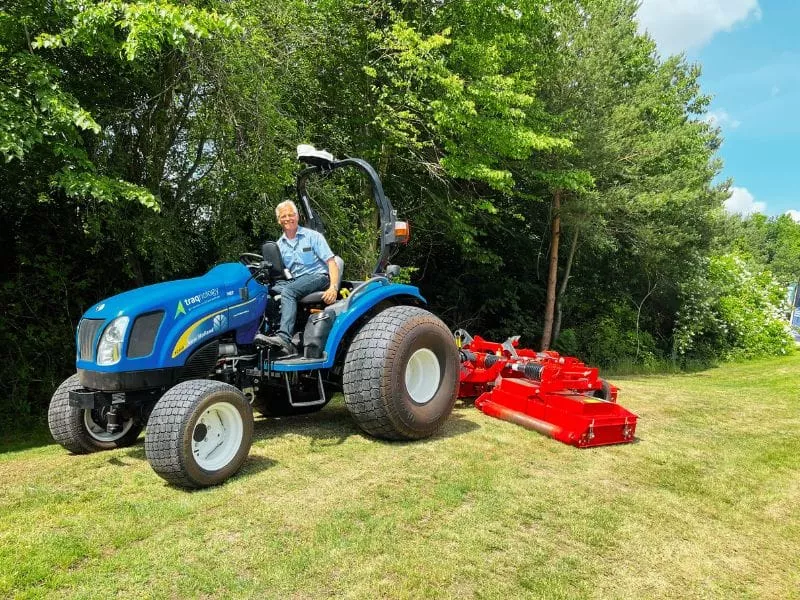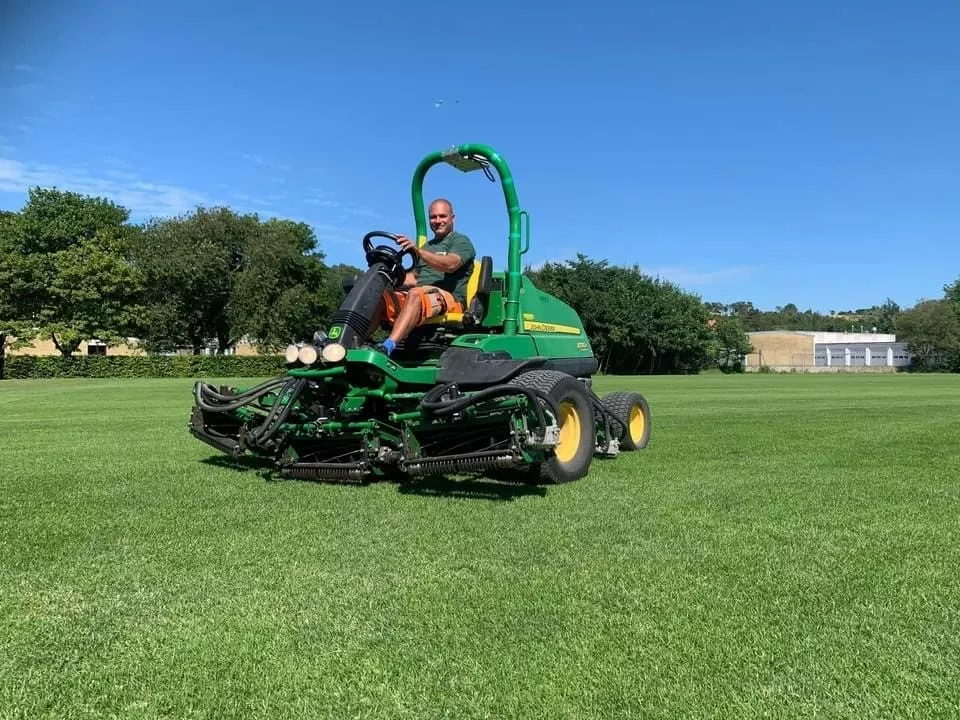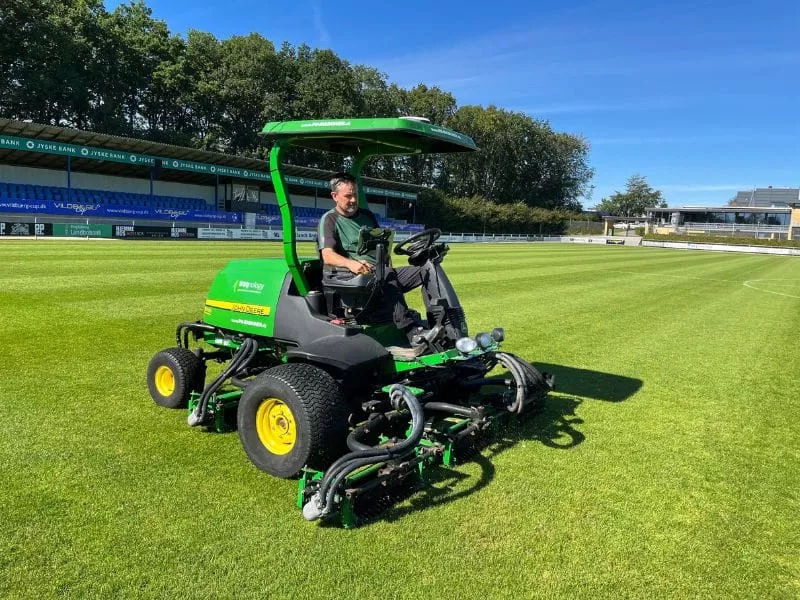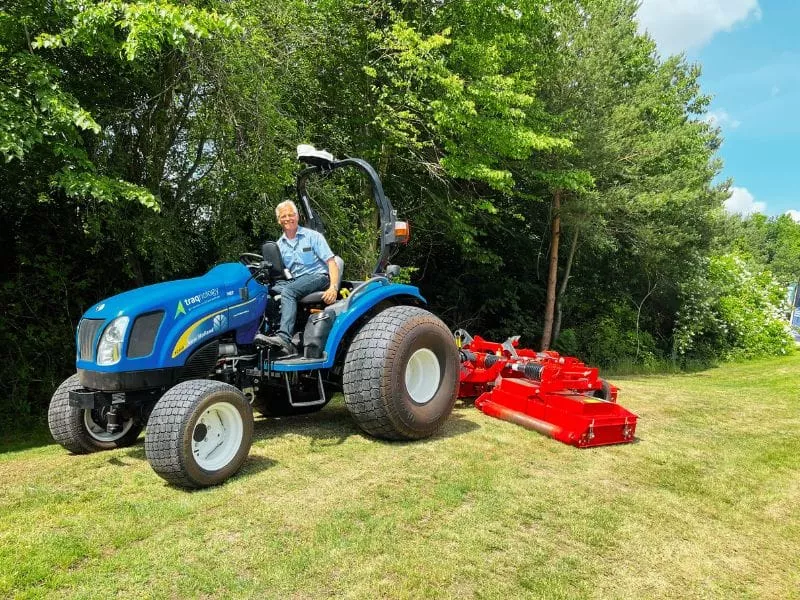 Benefits of using Turftraq for your professional turf care
The highlights
Cutting in patterns – adjustable width – possibility to keep track of "black/white".
No unnecessary overlap and less fuel consumption.
Multipurpose solution: Use it for seeding, overseeding, vertidrain, fertilizing, spraying, lawn mowing, etc.
GPS autosteer delivers a perfect finish every time.
Easier to control your soil compaction.
Smart coverage mapping of all fields.
Mark points of interest – sprinkler heads, drains, etc.
Manpower savings due to allaround higher efficiency.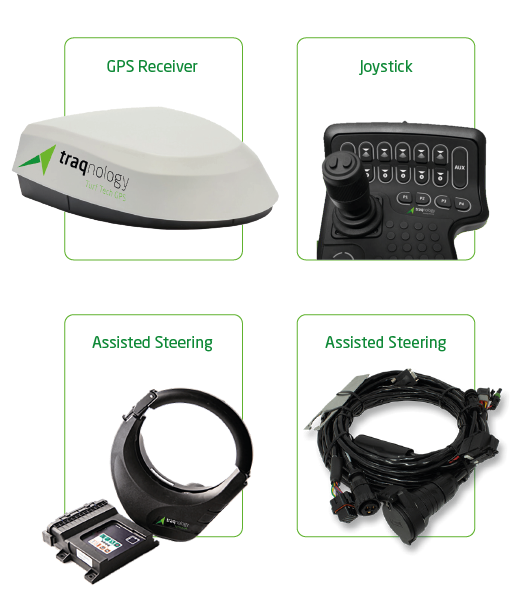 Ready to redefine how you maintain your turf?
Step into the future of advanced turf care with Turftraq. Reach out to us now to discover more about Turftraq's state-of-the-art capabilities and see how it can elevate your sports facility or golf course.
Say goodbye to traditional turf maintenance challenges. With Turftraq, benefit from the fastest, most efficient system available. Your fields and greens deserve the pinnacle of care – and with Turftraq, excellence is always within reach.
Never miss an obstacle again
With the landscapes dotted with sprinkler heads and hidden obstructions, Turftraq is here to guard your machinery and maintain the integrity of your grounds. Easily mark potential hazards, and let Turftraq alert you whenever you're nearing them. Whether it's an aerator or another piece of equipment, Turftraq's timely alerts prevent unwanted encounters. Once marked, trust that our system will always keep you informed and within safe working distances.
Crafted with the dedication of groundsmen and greenskeepers in mind, Turftraq is the reliable partner you've been waiting for in turf care maintenance. Join us and redefine excellence across sports fields, golf courses, and landscapes.