To learn more about SportsTraq Line Marking solution
Fill out the form below and we will get in touch – or you can simply just call us: +45 2440 7268
Ready To Learn More?
Fill out the form below and we will contact you or call 815.894.3494
Meet Spraytraq – A GPS Autosteer Solution for Fertilizing
With Spraytraq, Traqnology introduces a cutting-edge spraying solution that allows you to leverage the latest technology in spraying for both new and used sprayers. Our system is even compatible with sprayers that don't have a cab, as our solutions meet IP67-68 standards or better. The user interface is intuitive, user-friendly, and runs on an iPad.
Accurate and cost saving fertilizing with GPS autosteer
Our GPS autosteer solutions takes your fertilizing game to the next level – even on the days when it's the replacement who has to do the spraying tasks.
Elevate your turf management with Spraytraq: Tailored for Golf and Sports Professionals
If you're looking for a user-friendly and intuitive interface specifically designed for golf and sports turf applications, take a closer look at Spraytraq.
Traqnology has developed this solution in consultation with Greenkeepers and Groundsmen to address the unique needs of this particular segment.
If you already own a Traqnology product, a significant portion of the equipment can also be used in combination with Spraytraq. This is applicable if Spraytraq and your existing solution are not intended to operate simultaneously.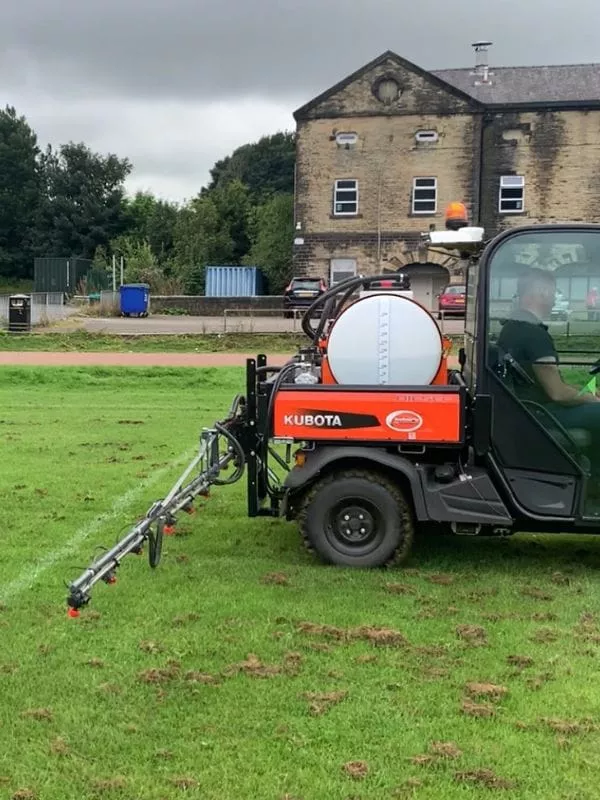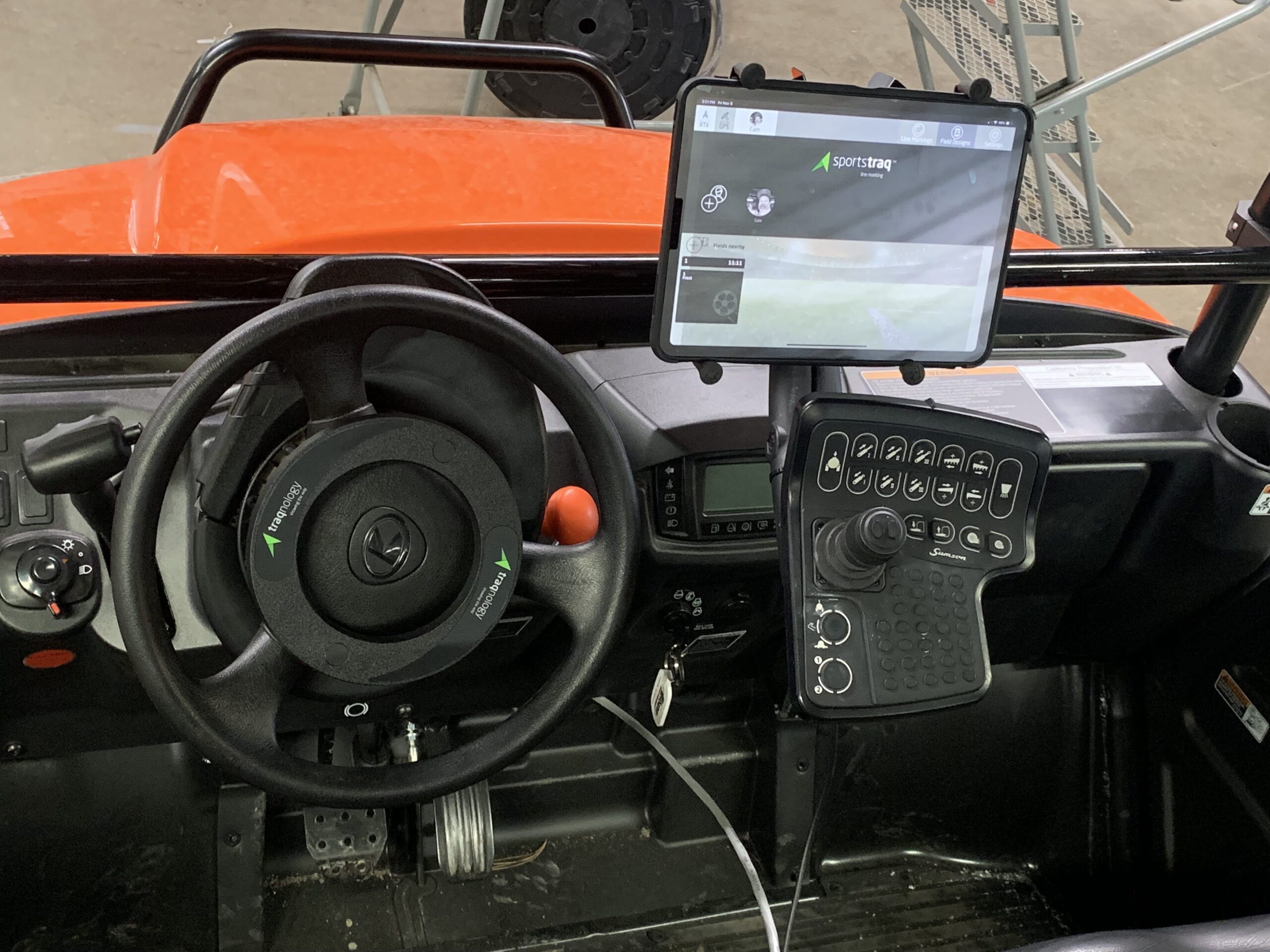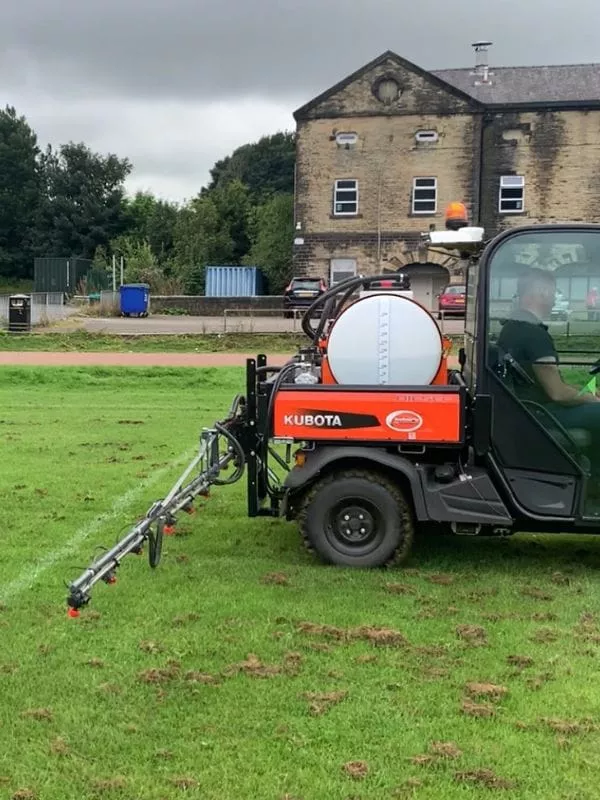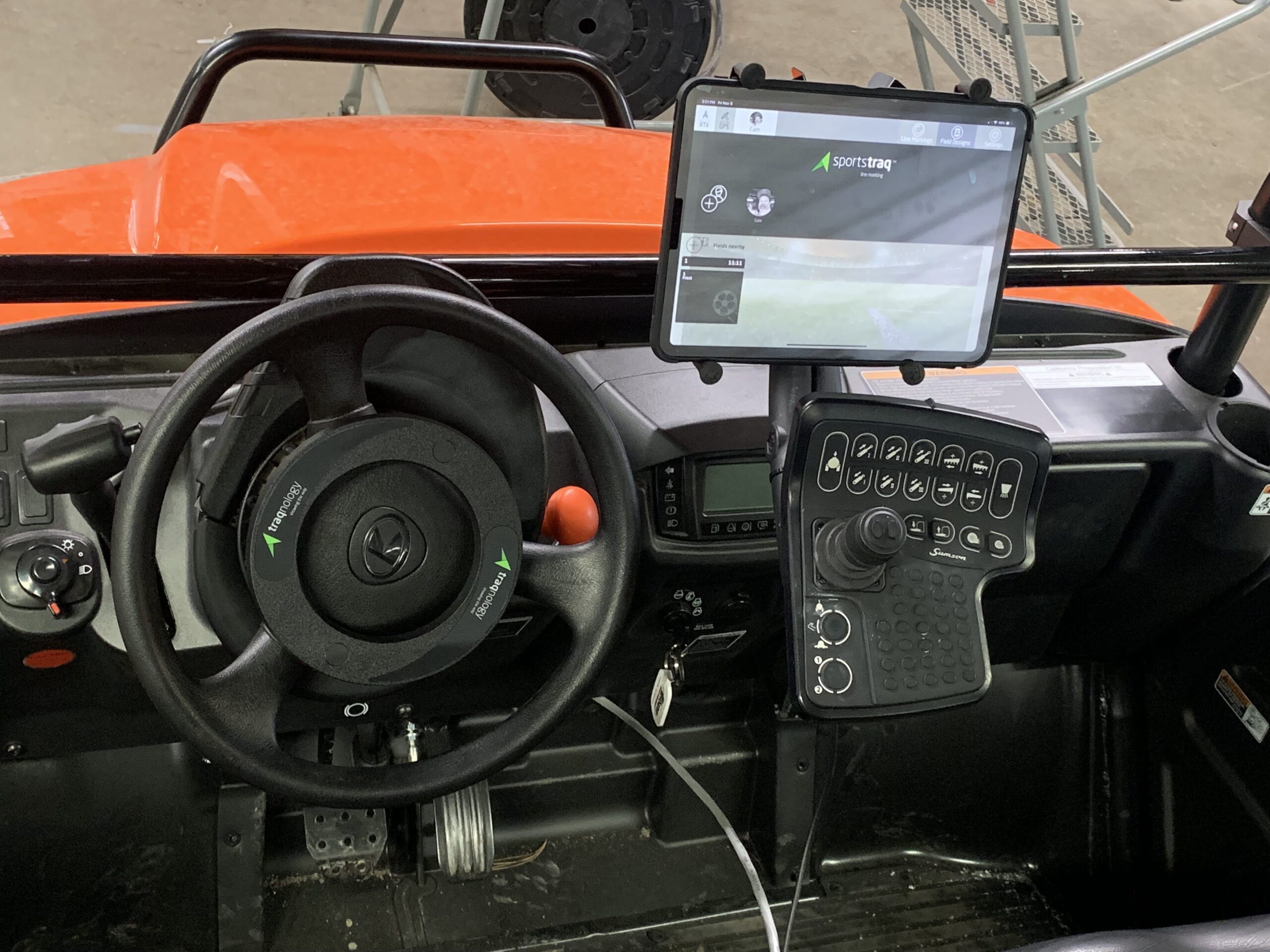 Did you know…?
One of the standout features of Traqnology's Spraytraq solution is its Swivel Compensation. This advanced feature ensures that the sprayer intelligently selects the best combination of nozzles to deliver the precise dosage you need. What makes it unique is that it adjusts in real-time based on the current speed at each nozzle's location on the boom. This means you get accurate and consistent application, compensating for the varying peripheral speed across the boom. Experience pinpoint accuracy like never before with Spraytraq's Swivel Compensation!
Spraytraq highlighted features
Dosage can be entered in liters/m2, liters/ha, ounces/1000 sq ft, or gallons/acre.
Speed-dependent dosing
GPS-controlled section shut-off
Individual nozzle control with GPS and unlimited nozzle count
Auto-select nozzles with up to 4 nozzles per location
Automatic swivel compensation (based on speed & nozzle location)
Load allocation maps
Allocation reports
Boom height control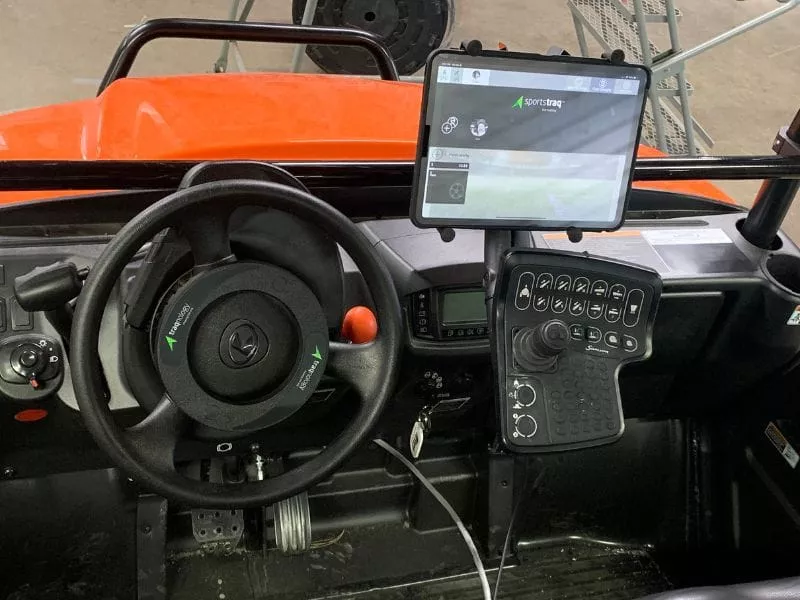 Unlock the future of spray-tasks
If you're operating with outdated or basic spraying equipment, you don't have to settle for less. Our Spraytraq solution offers an excellent opportunity to retrofit your current system, transforming even the simplest of sprayers into a state-of-the-art piece of technology. The benefits are twofold: not only will you significantly enhance the operational efficiency and precision of your spraying tasks, but you'll also realize substantial cost savings over time.
Upgrading your existing setup could be one of the smartest investments you make, and it's easier than you might think. Don't get left behind in taking advantage of the latest technological innovations in spraying solutions. Reach out to our trusted dealers today for a customized quote that could redefine how you think about your existing or future spraying operations.